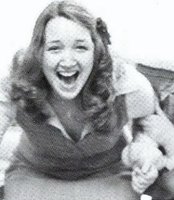 Lisa L. Rakiecki
Lisa Staby Rakiecki, Retired Medical Technologist, Devoted Mother
July 7, 1961 – October 20, 2017
Lisa Staby Rakiecki was a proud lifetime resident of Eden, NY. She grew up in a lovely family-oriented neighborhood with her brother Scott and sister Kristen, where she made many good childhood friends. She enjoyed being outdoors and was an avid skier at the local Ski Club. She especially loved riding her horse, Judd, through the fields in the country. She was active in many high school organizations throughout her years there, including wind ensemble, orchestra, chorus, national honor society, and she especially enjoyed being a member of the Embers yearbook club.
Lisa graduated from Eden Jr./Sr. High School in 1979. She went on to pursue a Bachelor's of Science degree in Medical Technology from the State University of New York at Buffalo. She earned accreditation into the American Society of Clinical Pathologists. Soon after embarking on her career, she acquired a position as a medical technologist with Catholic Health Systems, where she worked for over 27 years. She went on to work in blood banking and hematology at Mercy Hospital of Buffalo. There, she had the privilege of working with some amazing co-workers turned lifelong friends. Lisa had a strong passion to help others and that was fulfilled in her work.
In her personal life, Lisa was a loving and caring wife and mother. Her five children were the center of her universe, and her weeknights and weekends were packed watching their sporting events, meets, musicals, concerts, and ceremonies. She tirelessly volunteered for their programs, decorating and baking for parties, working snack stands, and chaperoning the band tour several times. She was also a devoted 'cat mom' to her four cats.
She was a committed Buffalo Sabres fan and loved nothing more than to catch a game at home with her family.
She loved to travel, and enjoyed several camping trips, road trips, vacations to Anna Maria Island, FL, and especially to the Adirondacks. This a special place to her, and she hiked, kayaked, swam, and even climbed Cascade Mountain.
She was truly an incredibly caring, selfless, positive, loving woman, and she will be greatly missed by many family and friends.
She was the daughter of Joan (late Dick) Staby, wife of Michael J. Rakiecki; mother of Lauren (Chris) Williams, John, Michael, Andrew and Adam Rakiecki.
Sister of Kristen (Christopher) Rembold and Scott (Amy) Staby. Also survived by several nieces and nephews.
A special thank you to all of Lisa's many wonderful friends, co-workers and staff at Eden Central School; also to Father Water Grabowski and the parishioners at Immaculate Conception Church. Thank you for your love and support during Lisa's long battle with ovarian cancer.
Family invites friends to call October 22nd from 7-9PM and October 23rd2-4pm and 6-9PM at the Laing Funeral Home Inc. 2724 W. Church St. Eden.
A Mass of Christian Burial will be celebrated October 24th, Tuesday at 10AM in Immaculate Conception Church Eden.
Flowers gratefully declined. Memorials may be made to Hospice Buffalo, PO Box 590, Buffalo, NY 14240.
Words of sympathy may be left on www.LaingFuneralHome.com