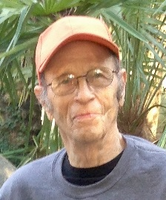 Leroy E. Winters
Leroy E. Winters, Sr.
1940-2017
Leroy Winters, Sr., 76, of Angola, NY died Saturday October 21st. Leroy retired from the Village of Hamburg Public Works Department. He loved spending time with friends at Camp Wilhelm (Clarksmills, PA), where many called him "the mayor".
Leroy was preceded in death by his parents, Clyde and Francis and his wife, Dorothy. He is survived by his son and daughter-in-law Leroy and Amy (Stelmach) Winters, Jr. and his grandchildren Michael and Brianna. He is also survived by his sister Doris Jean and several nieces and nephews.
All arrangements have been entrusted to Laing Funeral Home, Inc. Our family thanks them for all of their help, kindness, and professionalism.
Family invites friends to call Friday, October 27 from 2 p.m. to 4 p.m. and 6 p.m. to 9 p.m. at Laing Funeral Home, Inc. 2724 W. Church St., Eden, where funeral services will be held Saturday, October 28 at 10 a.m. with graveside services following. The family gratefully declines flowers. Memorials can be sent to Hospice Buffalo, PO Box 590, Buffalo NY 14240
Words of sympathy may be made on www.LaingFuneralHome.com