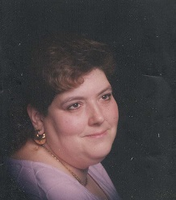 Donna L. White
Donna L. White, age 61, of Derby, New York died Thursday, December 28, 2017.
She was a daughter of the late Norman and Pearl White.

Donna was a graduate of Eden Senior High School class of 1975. She attended Bryant and Stratton Business School with an Associate's Degree.
She had a love for animals, including her dog Sadie and her cat Blackie along with horses.
She enjoyed the literary and visual arts. She loved to read and in her younger years loved to paint.

Donna was a kind and generous soul, with a heart of gold. Those who were fortunate to cross paths with Donna will remember her as someone who would drop anything to help friends and family. Although she endured many obstacles, she maintained a positive attitude. She will be greatly missed by all.



Donna was preceded in death by her parents, Norman and Pearl White, and her sister Irene Sheffield. Donna was survived by her siblings Joan Mayberry, Pat Conrad, Ron (Linda) White, Doreen (Kevin) Conklin, and Nancy (Len) Gibbs. Also survived by many nieces and nephews
Family invites friends to call Tuesday, January 2, 2018 from 1-3 &6-8PM at Laing Funeral Home Inc 2724 W. Church St. Eden.
Funeral service will be held Wednesday, January 3, 2018 at 12PM in St. John's Community Church, Eden.
Flowers gratefully declined. Memorials to Tabby Town, 3701 McKinley Pkwy, McKinley Mall #830 Blasdell, NY
Words of sympathy on www.LaingFuneralHome.com