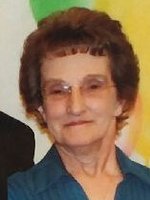 Jeanne E. Norton
Jeanne E. Norton (nee: Pew) of Eden, New York died Monday, January 21, 2019 in her home surrounded by her loving family. She was born on November 13, 1940 in Buffalo, New York. She was a daughter of the late William and Evelyn (Dawson) Pew. Jeanne will be remembered for the love of her family, gardening and enjoyed birds.
She is survived by her loving husband, Rodger J. Norton; her children, Casandra Jean (Paul) Randall, Evelyn Wasyl and Christine (Richard) Domster; her grandchildren, Peter James Randall, Zachery Wasyl and Nathan Domster.
A Celebration of Life will be held on Saturday, January 26, 2019 at 11:00AM in the Laing Funeral Home Inc., 2724 W. Church St. Eden.
Flowers gratefully declined. Memorials may be made to Hospice.
Words of sympathy on www.LaingFuneralHome.com